Finding a company that has multiple resources for your one project is always a plus. You don't want to go to 10 different stores when you are working on the remodeling of your house and you don't want to go to do 15 different music production companies to get one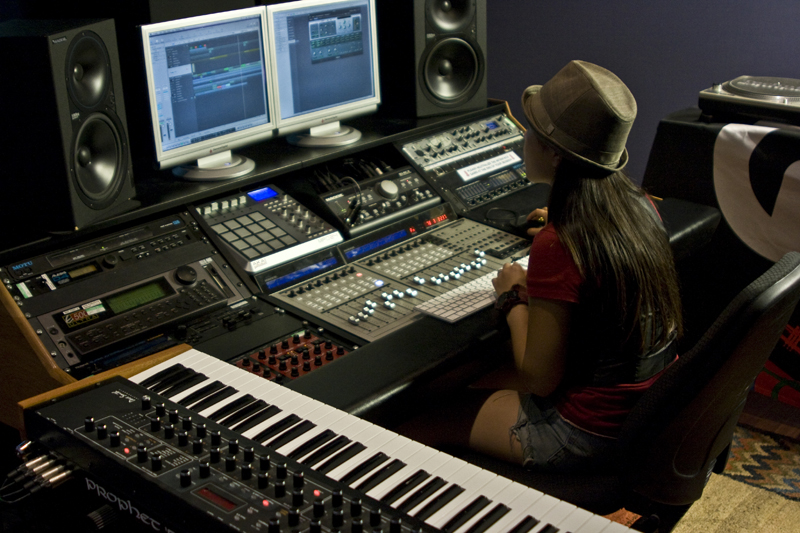 song, album or project taken care of. That is why so many people trust Pomann Sound as their one stop shop when it comes to a sound design company. If you are curious to know more about the services that Pomann Sound offers, hop on their easy to use website. Until then, here is a clip that gives you a brief overview of their company:
"Our ability to tell a story through sound has made us one of New York's most sought after audio post-production facilities by producers, animators and film directors for over thirty years.
"With a long history of award-winning achievements — including the Cannes Golden Lion and the 2016 Radio Mercury Award — our work can be heard in thousands of TV, radio and web advertisements in addition to nationally released feature films, blockbuster games, documentaries and live action TV shows.  In fact, it's very possible you grew up listening to our animation work, with over 800 animated episodes to our credit including the Emmy Award-Winning "Doug."
"Our penthouse studio, over-looking Midtown Manhattan on the corner of 46th Street and 5th Avenue, is centered around three state-of-art mix/sound design suites. Using both cutting edge tools and unwavering attention to detail, we sculpt every project's sound to enhance the story and emotion."
Pomann Sound
2 W. 46th St., PH, New York, NY 10036
Phone: 212-869-4161
Fax: 212-869-4541
info@pomannsound.com
Why is everyone so excited about Pomann Sound? They are an award winning company that is always looking for ways to boost and improve the quality of songs, albums and projects that they produce. They believe in the power of collaboration and as such have amazing colors and graphics to bring to the table as per their business collaboration with +MERGE Creative Media. With the combined talents and skills of these two companies, you have a one-stop shop for your sound finishing needs. They create an amazing marriage between picture and sound design which is necessary in this day and age when people are fascinated, motivated and mesmerized by the synthesis of sound and video.
According to Pomann Sound's website, +MERGE's philosophy is, "deliver a polished project that is seamless in graphics, and refined in color." There are many creative services that +MERGE offers as well:
Turnkey production services: on-staff producers, director and cinematographer
Producing, shooting, budgeting and scheduling
Production services
Visual effect consulting and creation
In house HD cameras
Post-production supervision
4K+ color correction (DaVinci Resolve Grading Suites)
Motion design and concepting
3D animation
Full HD and 4K+ editing
Broadcast content delivery and trafficking
Give Pomann Sound a call today and ask them about the marriage between their video and sound services. They are a high quality and award winning music production company that is always looking to provide you with the most cutting edge services.